Syokimau is one of the most popular neighbourhoods to live in for people working on the outskirts of Nairobi.
It has a variety of geographical, physical, and economic attributes that draw in residents looking for new homes.
It has also undergone rapid development from a fairly deserted area, into the bustling metropolis that it is today. It is no surprise that the place has drawn a lot of interest as a residential and commercial area.
Consequently, one might have a number of questions about Syokimau and the experience to expect when you move in.
Here is an extensive guide about the area
General Information
Where is Syokimau Located?
Syokimau is located along Mombasa Road, south of Nairobi, Kenya's Capital City. It is at the border of Nairobi County and Machakos County.
In which ward, constituency, and county is Syokimau found?
It is a residential area in Syokimau/Mlolongo ward in Mavoko constituency which falls under Machakos County.
How big is Syokimau and what is the population?
Syokimau occupies approximately 37.3 square kilometers and has a population of 42,154 inhabitants according to the 2009 National Census report.
What is the Postal Code for Syokimau?
The postal code for Syokimau town is 90100
The History of Syokimau
The area of Syokimau is named after Prophetess Syokimau of the Akamba tribe of Kenya, who lived in the 1800s. She was a formidable and widely respected Kamba woman, popularly known for her prophecy about the coming of white colonialists to Kenya. While narratives about her powers and religious methods differ, scholars agree that a fellow prophetess Syonguu of the same Akamba community named an area of Athi River after prophetess Syokimau, and it continues to bear that name to this day.
The Political Structure of Syokimau
Who are the Leaders in Syokimau?
In terms of political leaders, Syokimau falls within the Syokimau/Mlolongo Ward within Machakos County. Syokimau/Mlolongo Ward is represented at the Machakos County Assembly by Honorable Daniel Mbevi, the Member of County Assembly (MCA). He has been the representative for Syokimau since 2013.
Machakos County is led by a governor, His Excellency Dr. Alfred Mutua. He has been in office since 2013, when he won the first ever gubernatorial elections in Kenya. He successfully ran for office again in 2017. His term is set to end in 2022.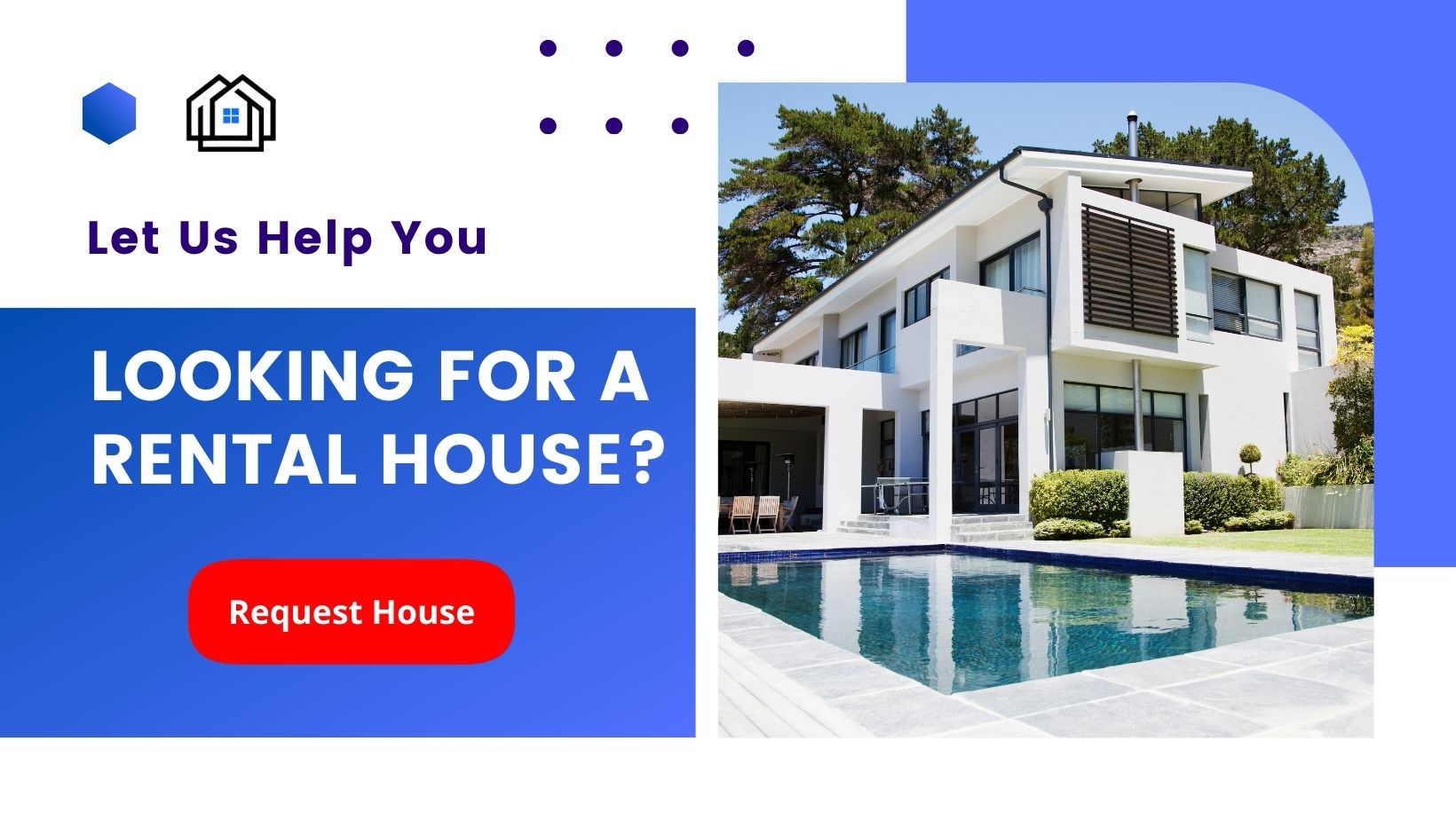 The Climate in Syokimau
What climate does the Syokimau region experience?
Syokimau and the general county of Machakos experience relatively warm to hot temperatures throughout the year, with the daily temperatures averaging 25 degrees Celsius all year.
Increased rainfall is experienced between the months of March and May, then again between October and December. Rainfall reaches as high as 13.5mm per day during these months.
The region experiences longer hours of sunshine between December and March, then gets cooler as June and July approach.
What is air pollution like in Syokimau?
Over the years, Syokimau has grown as an industrial town, with many factories setting up shop in the area. That has come with a number of consequences, including extensive air pollution
Geographical Structure of Syokimau
What towns surround Syokimau and what is their distance from Syokimau?
The towns around Syokimau are Mlolongo, Athi River, and Nairobi.
Mlolongo is about 5.8 kilometers from Syokimau, via Kiungani Road.
Athi River is 15 kilometers from Syokimau.
Nairobi City is 19.9 kilometers from Syokimau, via Mombasa Road.
Is Syokimau in Nairobi?
Geographically and politically speaking, Syokimau is not in Nairobi because it is inside Machakos County, and Nairobi City is inside Nairobi County (a city-county since the county borders are also the city limits).
How is Syokimau related to Nairobi?
Syokimau has a very important relationship to Nairobi City because it is a satellite town. Satellite towns are described as smaller municipalities adjacent to a major city that is the core of a metropolitan area.
They serve the function of providing employment and residential opportunities for people who would otherwise increase demand and possible congestion within the major city.
As such, Syokimau provides jobs and homes close enough to the capital, but outside it.
What is the distance between Nairobi CBD and Syokimau?
The distance from Nairobi CBD to Syokimau is 20 kilometers, and it takes approximately 45 to 50 minutes to get there using a personal car.
Using matatus, one would take about an hour and ten minutes to reach the CBD by walking from the Commercial terminus or the Kencom/Ambassadeur terminus.
What is the Distance between Syokimau and Mlolongo?
The distance from Syokimau to Mlolongo is 5.9 kilometers, by way of Kiungani Road, and it can take up to 20 minutes to get there using a personal car.
On a motorbike, one would spend 16 minutes.
You can also choose to take a cab and spend 20 minutes.
Cab fare to Mlolongo could cost anywhere between Ksh 270 and Ksh 320 using one of the common cab hailing services used in and around Nairobi, as of February 2022.
What is the Distance between Syokimau and Machakos?
The distance between Syokimau and Machakos is 48 kilometers, and it takes about an hour and four minutes to get there using a personal car.
Using public transportation, one would take about one and a half hours.
All these timelines are rush hour approximations when traffic is at its peak, and you are likely to experience traffic jams.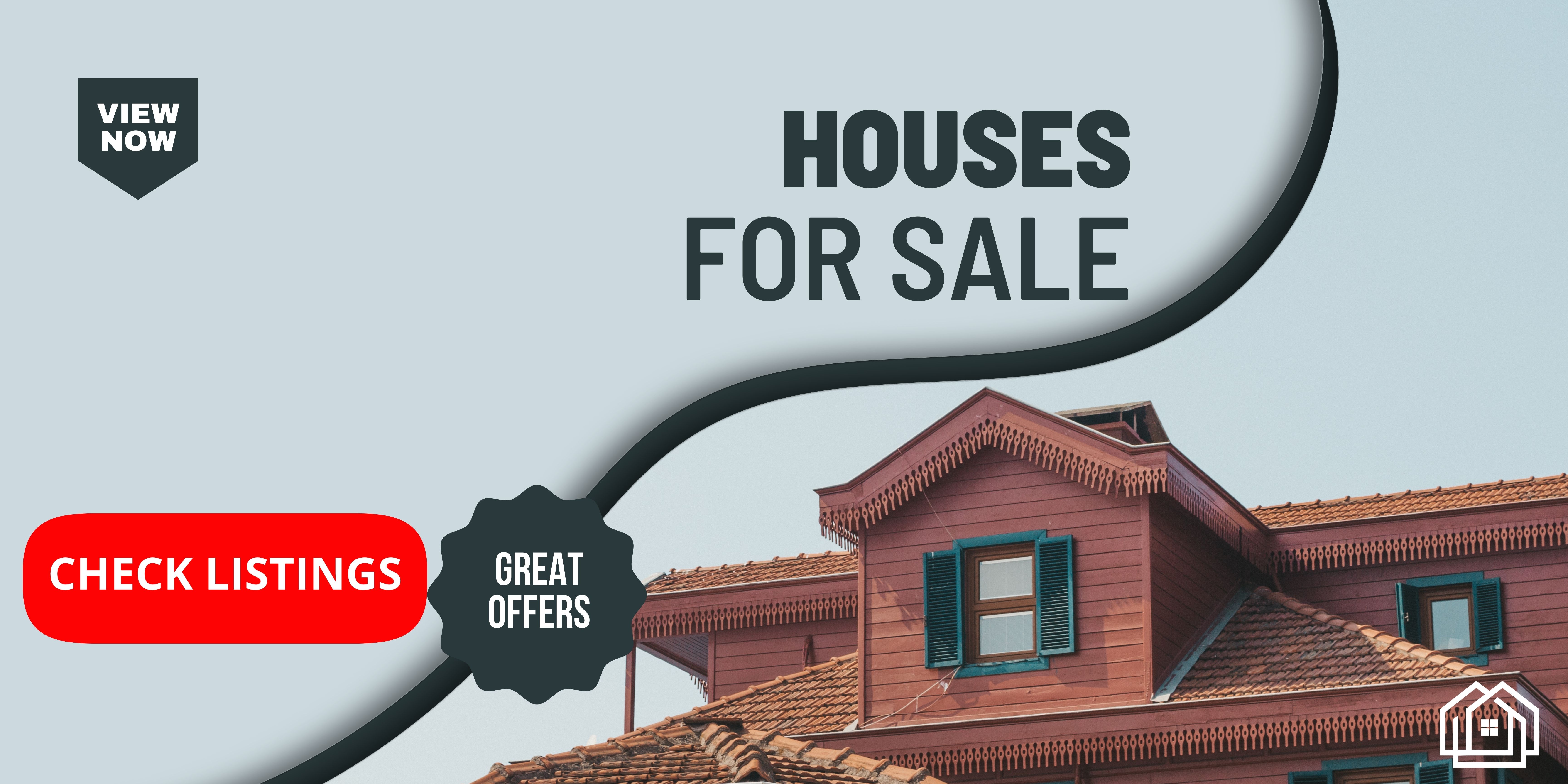 How to move to and from Syokimau
Where is the stage to board matatus to Syokimau from Nairobi CBD?
The matatu stage is located at the old Nairobi Railways station, near the entrance.
How much does a matatu ride to Syokimau cost?
As of February 2022, boarding a matatu from Nairobi to Syokimau can cost between one hundred to three hundred shillings.
What matatu route should you take to Syokimau?
You can go to Syokimau from the Nairobi City CBD by using matatus that ply the 110 route. These matatus also have bus stops at Kitengela, Mlolongo, and Athi River.
Moving between Syokimau and other Areas in Nairobi
How do you go to Westlands from Syokimau and vice versa?
These places are 30 kilometers apart, and you can use a matatu to get from the Westlands Stage, to the CBD at the Commercial terminus.
Thereafter, you can walk to the Railways terminus and take a matatu to Syokimau.
Alternatively, you can use a cab and pay about Kshs. 1200
How do you go from Syokimau to Embakasi and vice versa?
Syokimau and Embakasi are 13 kilometers apart, and you can use a matatu to move from the Cabanas Bust Stop at Embakasi, to Syokimau. Otherwise, you can use a cab and pay about Kshs. 600.
How do you go from Kilimani to Syokimau and vice versa?
The two destinations are 24 kilometers apart, and you can use a matatu to get from the Yaya Centre Stage, to the CBD at the Odeon terminus.
Thereafter, you can walk to the Railways terminus and take a matatu to Syokimau. Alternatively, you can use a cab and pay about Kshs. 1000
How do you go from Syokimau to Utawala and vice versa?
Syokimau and Utawala are 19 kilometers apart, and you can use a matatu to move from the Stage at Utawala to Syokimau.
It will pass through Embakasi.
Otherwise, you can use a cab and pay about Kshs. 800. These cab fare prices stand as at February 2022, and are approximated on the higher side.
Syokimau and the Jomo Kenyatta International Airport (JKIA)
What is the distance between Syokimau and JKIA?
The distance from Syokimau to JKIA is 12 kilometers.
How long does it take for one to drive to the Airport from Syokimau?
It would take you about 33 minutes to drive to the airport, and about the same amount of time to take a bicycle ride. However the time can vary depending on traffic jam along the way.
How can you get to JKIA from Syokimau and vice versa?
You can easily get to JKIA from Syokimau and vice versa using your car or by hailing a taxi cab, many of which tend to be readily available to complete airport transfers. In February 2022, it costs anywhere between Ksh 500 and Kshs 600 to use a cab between Syokimau and JKIA.
Syokimau and Kitengela
How Far is Syokimau from Kitengela?
Kitengela is yet another town accessible from Syokimau. The two towns are 17 kilometres apart.
What are the Similarities between Syokimau and Kitengela?
They have nearly similar weather conditions and are both preferred over other parts of Nairobi for their affordable housing and property rates.
They both offer commuters a place to stay that is close and accessible to Nairobi, but far enough to be a lot less congested.
What are the Differences between Syokimau and Kitengela? 
There are a couple of differences between the two locations. First is Syokimau is in Machakos County, while Kitengela is in Kajiado County.
Secondly, Syokimau is a major industrial town, with a lot of factories and processing industries.
Meanwhile, Kitengela has grown as a largely pastoral area, with a focus on privatization of pastoral land and commercialization of livestock keeping. As such, Kitengela has fewer industries and is mostly known for its extensive homes belonging to middle class families.
Kitengela is famous for its roasted meat industries and has a more close-knit community as compared to Syokimau which attracts people from a variety of geographical areas.
Popular roads in Syokimau
What are the popular roads in Syokimau and what can you find along them?
Mombasa Road is the primary route used to access Syokimau, and is the major highway for those moving from Nairobi City to Machakos County.
Notable in-roads in Syokimau include Katani Road, Kiungani Road, Airport Road, Beijing Road, and Chady Road.
Chady Road is closer to the Mombasa Road Highway, and significant places such as the Mavoko Park Estate, Palm Airport Suites and Lifestyle Gardens.
On Airport Road, one can find the Nairobi Airport Inn.
Katani Road is home to the Thabiti Health and Fitness Center, plus entertainment spots like Zed Zed Bar and Butchery and The Grille Bar and Restaurant.
Why people prefer living in Syokimau
What makes Syokimau an attractive residential option?
There are several facts about Syokimau that make it attractive to people looking to live here.
Most notably, we have accessibility, which is facilitated by Mombasa Road as well as the Nairobi Commuter Railway Service.
It is easy to move from Syokimau to other significant towns and cities, including the coastal city of Mombasa which is accessible within four hours using the Standard Gauge Railway.
Syokimau is also more affordable to live in, compared to areas like Kilimani and Westlands in Nairobi.
You can get a lot more space for your family at a lower price than what you would need to pay in other parts of Nairobi.
Furthermore, Syokimau living spaces are a lot less crowded and noisy, providing a serene environment with a suburban feel.
Is Syokimau a good place to live and who is it good for?
It is a good place to live for people who need to live closer to the city but are looking to avoid spending too much money on rent, mortgage, or buying a house. Thus, it is ideal for young families as well as the working class.
Large spacious houses also make it ideal for families.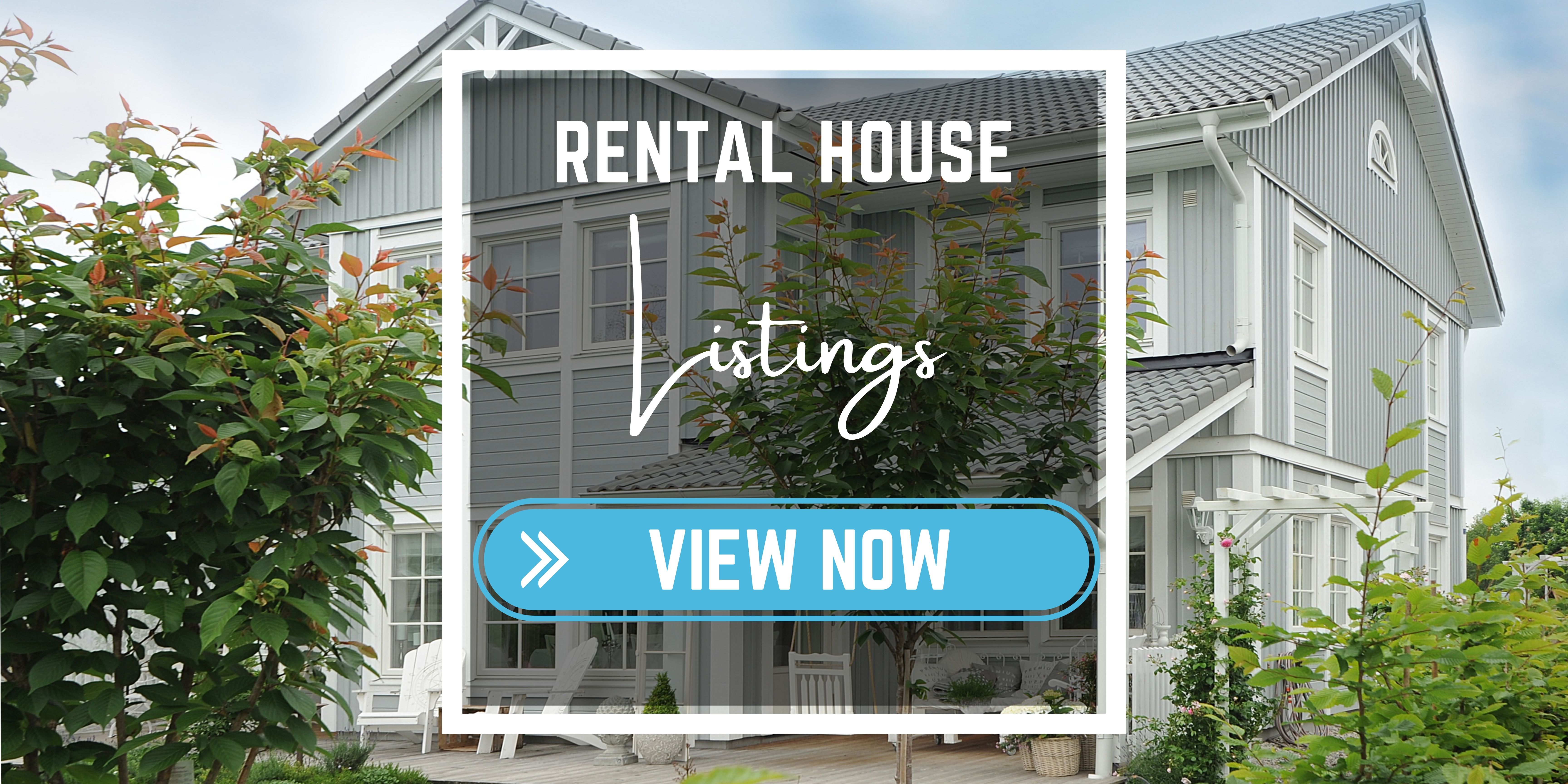 Types of Houses in Syokimau
What kind of houses can be found in Syokimau?
Syokimau has apartments, bungalows, townhouses, and maisonettes in estates that residents may live in.
Popular estates with townhouses in Syokimau include Athi View Estate, Mavoko Park Estate, and Syotani Villas.
Apartments are available in Olonyori Apartments, Easy Prestige Apartments, and other condominium complexes.
Are houses available for sale or rent?
They are all available for rent or sale, with most rental services being on offer for apartments and townhouses. A lot of residents have built their own stand-alone bungalows on purchased land, designed with large compounds and facilities like staff quarters.
View houses for rent in Syokimau
View houses for sale in Syokimau
What Sizes are the Houses in Syokimau?
Houses in Syokimau tend to be larger and more spacious owing to the more affordable cost of land and construction materials in the area.
Security in Syokimau
How is the security situation in Syokimau?
Syokimau is generally a secure place, with adequate security provided by the Syokimau Police Post, Mlolongo Police Station, and the Syokimau Residents Association where locals can air out any grievances or ask for assistance.
House break-ins are rare, thanks to the different security firms which cover apartment buildings and estates.
What are the security firms in Syokimau?
Examples of these firms include Jeff Hamilton Limited as well as Security Group Africa (SGA)
Jobs in Syokimau
What job types are common in Syokimau?
Syokimau has an extensive job market, with more jobs in certain areas. For example, the multiple factories in the area employ a lot of casual laborers as well as skilled manpower in niches like technology, engineering, and industrial chemistry.
Syokimau also has its fair share of hotels and restaurants, especially considering that a lot of travelers who use the SGR train and the Jomo Kenyatta International Airport need food and accommodation services.
The neighborhood also has vacation rentals and short-term stays. As such, there are many jobs in the hotel and hospitality industry, including food service and preparation, cleaning services, hospitality, and hotel management.
Syokimau also has a handful of banks, law firms, and hospitals, and these provide employment opportunities for professionals in these fields.
Water in Syokimau
Where do Syokimau residents get water?
The residents of Syokimau are part of the Mavoko Subcounty which is supplied with water from three primary sources; the KMC and Portland Dams, as well as the Export Processing Zone Authority (EPZA).
How is the consistency of water supply in Syokimau?
Water supply tends to be fairly consistent, but has recently been disrupted by cut offs from the Nairobi Water and Sewerage Company where the EPZA gets its supply from. Syokimau residents solely rely on this EPZA supply that comes from Ndakaini Dam, and are severely affected whenever Nairobi cannot maintain the supply. They tend to turn to local borehole owners who then take advantage of the shortages and hike their prices.
What water companies are in Syokimau?
The Mavoko Water and Sewerage Company is currently working on water supply expansion programmes to improve the situation, namely the construction of a concrete underground water reservoir and a 5000 cubic meter storage tank for the Nairobi – Syokimau water line.
Electricity in Syokimau
Who is Syokimau's main supplier of electricity?
Electricity in Syokimau is supplied by Kenya Power, the country's electricity distributor and supplier of electricity.
How consistent are blackouts in Syokimau?
Blackouts are experienced whenever there is an interruption in the power grid, for example the most recent collapsed tower on the Kiambere-Embakasi HIgh Voltage Transmission Power Line in January of 2022.
Hospitals in Syokimau
What Hospitals are Located in Syokimau?
Syokimau has a number of hospitals, both public and private. Since it is a major town in Kenya and near Nairobi, it is home to the branches of several major hospitals in the country, including Getrude's Children's Hospital, Agha Khan Hospital, and AAR Healthcare.
Many of the private hospitals in Syokimau are located in malls such as Gateway Mall which makes them easily accessible.
The area is also served by a number of public healthcare facilities such as Syokimau Health Center and Ngwata Public Hospital.
What are the Common Operation Hours for Hospitals in Syokimau?
Hospitals in Syokimau typically operate between the hours of 8am and 7pm, but there are 24-hour facilities like Baspen Syokimau Cottage Hospital and Medicross Medical Center.
Schools in Syokimau
What types of schools are closely accessible to residents in Syokimau?
Syokimau has both private and public schools, starting from kindergarten to primary school, as well as secondary schools and tertiary institutions.
Many of the kindergarten and primary schools provide transport for learners, as well as a host of extracurricular activities to take part in. The primary schools in the area are switching to the Competency Based Curriculum that is currently replacing the previous 8-4-4 curriculum.
Other General Amenities in Syokimau
Syokimau has a host of other general amenities that allow residents to cater for their lifestyle needs.
What Gyms and Spas are Available in Syokimau?
When it comes to fitness, health, and overall well-being, the neighborhood has several gyms and massage spas that offer body training and wellness services.
What Chemists and Pharmacies are Located in Syokimau?
Residents have access to chemists and pharmacies where they can restock on personal care and health supplies, as well as buy prescribed medicine for themselves and their family members in case of any illness.
What Garages and Car Washes Operate in Syokimau?
Significant number of people in Syokimau own cars or use them to move around the town and to the city.
That explains the many car washes and petrol stations where one can refuel or have their car washed and serviced. Speaking of repairs and buying supplies, there are also several garages and hardware stores where you can have your vehicle repaired or buy construction materials respectively.
Where can you shop for food and household items in Syokimau?
Access to fresh food is a key part of running any household. In an area such as Syokimau where local farming is minimal, locals rely on traders to bring in groceries and dry foods that they can then buy and restock their homes with. Syokimau has markets, shopping centers, and supermarkets, where you can buy foods and beverages, as well as specific supply stores selling items like liquor.
What Communication and Internet Network Providers can be Found in Syokimau?
Thanks to its close proximity to Nairobi City, Syokimau has several reliable communication network providers that you can use for all your mobile communication needs. They also have both national and local internet service providers serving the area and providing WiFi installation services. Most common providers are Zuku and Safaricom home fibre
Unique aspects of Syokimau
What train stations can be found in Syokimau?
Syokimau hosts the Nairobi Terminus for the Standard Gauge Railway, launched in 2017.
The railway links Nairobi and Mombasa City, and is one of the largest architectural projects in recent Kenyan history.
The second railway station is The Nairobi Commuter Rail Service which covers movement from CBD to Syokimau and vice versa.
What factories operate in Syokimau?
Syokimau has a number of factories such as Kapa oil refinery, Endmor steel millers, Boma Mabati Factory, African cotton Industries-National Plant, Mastermind Tobacco Limited, Simba Pavers ltd among many others.